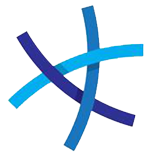 Sanjesh Emkan Tarh (SAT)
Activists in the field of consulting engineering services in the country
SAT Company has placed its focus on providing effective services to its clientele through utilizing the latest technology with the assistance of capable specialists and tries to guide its clientele to reach their organizational goals and make progress by providing them with effective services.
Finding an effective methodology for the optimal allocation of organizational resources, effective management of economic systems, performing effective studies and analysis in the fields of finance and economy, and achieving proper solutions for choosing the right organizational strategies are among the most important accomplishments that SAT clientele are able to attain by using the company's services. Here at SAT our experts and specialists try to help form a realistic outlook towards the available facilities by providing the necessary backgrounds and prerequisites when starting an activity and aims to assist its clientele to find the best way to use these facilities.
How does SAT help companies and collections?
Summary of consultant experiences
In the field of oil, gas and petrochemicals
In the field of free economic zones
In the field of transportation
In the field of construction industry